Experiences in Far Cry 4
MATURE CONTENT, CONCEPTS AND LANGUAGE!
Most video games involve offensive material to some degree.  Welcome to the new modern age! 
Don't like it?  
Then don't complain about it... don't read or view my reviews.  
No one is forcing you to buy and play video games.
Far Cry 4 continues the
Far Cry Game Series with the same great game mechanics of Far Cry 3
that fans have grown accustomed to.  However, the storyline is not quite as original and unique.  Far Cry 4 clearly puts its developmental focus on the game environment and playability.  So if you are a first time Far Cry player, I'd go with
Far Cry 3
.  Ultimately, if you have the money, why not get both Far Cry 3 and 4.
At the time of this writing, Far Cry 4 is not a budget game... although it may be by the time you read this.
Storyline:
Compared to Fary Cry 3, Far Cry 4 storyline is not unique at all.  However, considered by itself, the storyline is entertaining and intriguing with a solidly thought out plot.  And remember, do gamer's really buy and play games for their for storylines?
Game Mechanics:
If you've played Far Cry 3 or modern first person shooters, then Far Cry 4 delivers intuitive controls with a nominal learning curve.
Weapons and Equipment:
Far Cry 4 delivers loads of weapons (guns), equipment (grappling hook for rock climbing) and vehicles (cars, ATVs, mini helicopter, glider).  Note that animals can be used as weapons also.  For example, stirring up a beehive to kill nearby enemies or throwing bait to attract a nearby bear to attack enemies or riding elephants as tanks).
Graphics:
Far Cry 4 has the goods when it comes to good graphics (circa 2013).  Giving a realistic feel to weapons, environment is exceptionally well done with a minimal impact on your computers hardware.  
Requirments:
Even the recommended (high level) requirements are fairly low.  A mid-range PC and video card should be fine.
OS: Windows® 7 (SP1) / Windows® 8 / Windows® 8.1 / (64-bit only) 
Processor: 2.5 GHz Intel® Core™ i5-2400S or 4.0 GHz AMD FX-8350 or better 
Memory: 8 GB RAM 
Graphics: Supported video cards at the time of release: NVIDIA GeForce GTX 460 or better, GeForce GTX 700 series; AMD Radeon HD5850 or better, Radeon R9 series. Note: Laptop versions of these cards may work but are NOT officially supported
DirectX: Version 11 
Network: Broadband Internet connection 
Hard Drive: 30 GB available space 
Sound Card: DirectX-compatible (5.1 surround sound recommended)
Please note that this game requires a UBISOFT/UPLAY account even though you are buying the game via STEAM.  You could buy directly through Ubisoft and just use their game platform, UPLAY, but I recommend purchasing through STEAM.
Last edited by AKMARK5000 on Sat Oct 24, 2015 12:35 pm; edited 15 times in total (Reason for editing : Information Update)
*** Updated 2017  ***
It is difficult at best to pick out a few videos that adequately represent the game.  So, here are several random videos that highlight portions and features of Far Cry 4.


***

Why coop is fun (minus the language, but it's only a game, right)?


Last edited by AKMARK5000 on Wed Apr 05, 2017 3:58 pm; edited 12 times in total (Reason for editing : Information Update)
Modifications:SweetFX -
I enabled DX9 (in-game settings) and applied eSFX (sweetFX version) that I modified a little bit.  It is optional but makes the game look more vibrant and crisp in my opinion.... 
It's pretty simple to install.  Just download it from my file host service (free of course) and put the contents of the downloaded zip into the "bin folder" of the game.  
Also, using it or not should have no effect on coop mode. Just make sure to start the game at least once before installing this.
==>
uploaded.net i4fcb7pg/Far%20Cry%204%20eSFX.zip
Open World Mod -
It doesn't change a whole lot in comparison to the overall original game.  It just makes the Far Cry 4 single player and coop experience much smoother plus you get the ability to buy more weapons and stuff from the beginning.
Comparison (click here to show hidden text):

Without any mods, Far Cry 4 has 30 weapons and items... most of them are that are locked.  First, you have to unlock each weapon or item, then, after beating a mission where you could have used the locked weapon or item, you must buy the weapon or item if you have enough money.  Although attachments are unlocked with each weapon, you must buy them separately if you have enough money (usually there is never enough money unless you go out and grind or farm.  The specific number of attachments and their availability for purchase is limited.

With the mod, Far Cry 4 has about 45 weapons and items that are all unlocked (except three specialty ammo items)... all you got to do is buy them when you have enough money.  Attachments are also unlocked, and almost every weapon gets three available attachment slots.  Want a scope, larger magazine and a silencer on your P-20 or AK-47?  No problem.

Without any mods, Far Cry 4 provides a locked map with "fog of war."  This means that until you liberate bell towers, you will only be able to see a small portion of the map and the missions or side quests available.  This makes it difficult to plan out coop adventures and maximize or control your allotted game time.

With the mod, Far Cry 4 provides an unlocked map with "fog of war."  This means that all the missions or side quests available, but "fog of war" still covers up portions of the map until you liberate bell towers... this amounts to a more "open world" with more options.

Crafting is a big part of Far Cry 4.  Gun holsters, wallets, loot bags, etc. require hunting different animals down for their pelts (skins).  While the mod does not eliminate this feature, it reduces the number of skin pelts required to craft items.  For example, instead of requiring five pig skins to upgrade your wallet capacity, the mod makes it require three instead.
The Open World Mod has separate-optional save files that skip the introduction prolog, but I didn't use them cause I wanted the full game experience (didn't want to skip anything).  And no, it is not a cheat, most mods are not... Please go to the website link; it explains the mod lists the features.  Click the file tab, and it is the first download, Open World v1.10.
==>
http://www.nexusmods.com/farcry4/mods/26/
NOTE:
If you are going to install this mod then install the mod
after starting the game at least once
.
NOTE2:
I talked to the programmer of the mod. He says using or not using the Open World v1.10 should have no effect on coop mode.
Last edited by AKMARK5000 on Wed Apr 05, 2017 3:36 pm; edited 4 times in total (Reason for editing : INFO UPDATE)
Far Cry 4 Coop Mode:
Playthrough ACT 1 as a single player in order to activate coop mode. Act 1 Chapters are:
1 Border Crossing (Intro cutscene, not a mission)
2 Dinner with Pagan (cutscene before Escape the Compound)
3 Escape the Compound
4 Reach the Bell Tower
5 Propaganda Machine
6 The Wolves Den
7 Return To Sender
8 Hostage Negotiation
9 Incursion (Taking Khilana Bazaar Outpost)
It looks like a lot, but it goes pretty quickly if you don't piddle around and just do the missions. The first 4 chapters are all about reaching the main village, Banapur.  Then you take actual missions (5-9).  Here's a really good Far Cry 4 game guide to help you out... 
==>
http://www.ign.com/wikis/far-cry-4/Campaign_Missions
NOTE. FYI, in general, IGN game guides for almost any game are always good.
In any case, along the way you will discover how the game mechanics work by avoiding or killing and looting enemies, make allies and get some money to buy weapons and supplies  Also learn how to use the map, craft items, define collections and skills, learn hunting/climbing/driving/swimming/etc. And yeah, it's a little different from the way Far Cry 3 works, so, you're not wasting your time.
Ubisoft's say on the subject:
Once you progress past Act 1, there will be an "H" (representing the location of Hurk) on the map.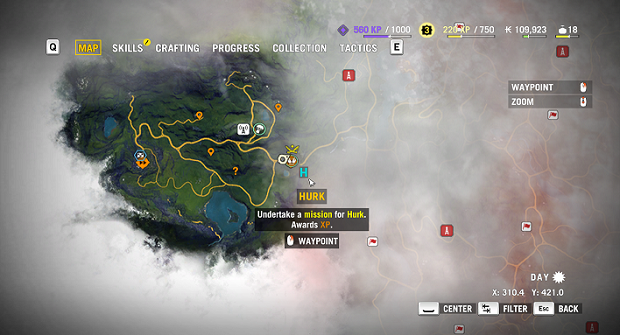 Going to the "H" will trigger a cutscene with Hurk. After meeting Hurk, you will be able to host or join a Co-Op game.
While within the game, open up the Map, and go to the Co-Op Tab. From here, you can select Invite Players or Join Co-Op.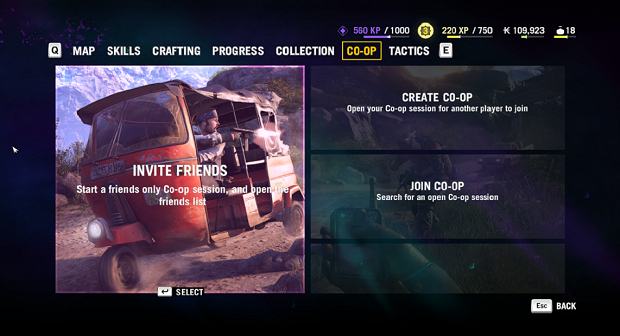 From the Main menu, you can also select "Join Co-Op" and it will put you together with a random player who is online and ready to play Co-Op mode.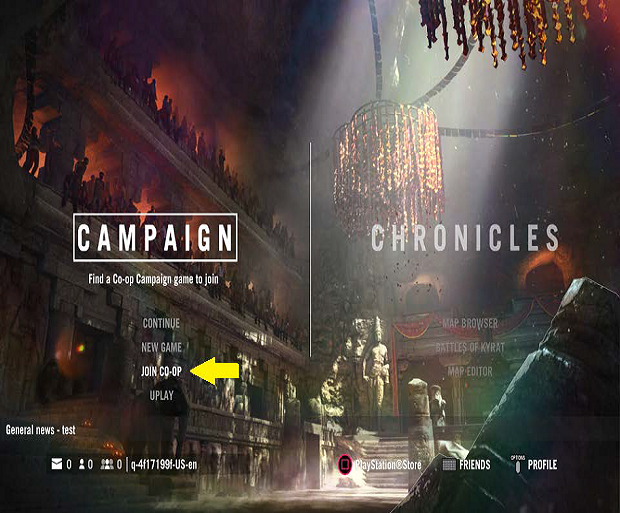 [/size]
Source:
https://support.ubi.com/en-US/Faqs/000021264/How-to-Play-Co-Op
Last edited by AKMARK5000 on Thu Apr 06, 2017 10:26 am; edited 1 time in total (Reason for editing : INFO UPDATE)
The Guns of Far Cry 4:
Here's an interesting article describing all the weapons (guns) within the game... many pictures

===> http://www.imfdb.org/wiki/Far_Cry_4

---
Permissions in this forum:
You
cannot
reply to topics in this forum